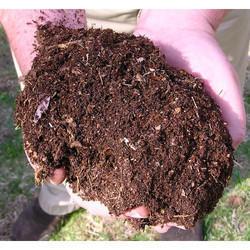 Worm Casting: Vermicompost
Regular price $18.00 Sale
Worm Castings Vermicompost is an earthworm compost, soil enhancer and fertiliser.
It is odourless, non-toxic and 100% organic.
Benefits:
Enhance and amend soil conditions in an organic and natural way for vigorous plant growth.
All essential nutrients and trace-elements are in the most simple forms, hence plants absorb these quickly and easily.
Improve soil structure to optimum conditions for maximum aeration and water retention.
Promote fibrous root system.
Balance up soil's pH reading.
Improve soil's Electrical Conductivity (EC).
Improve quality of plant yield.
Improve plant's immunity against diseases.